Dyslexia is a reading problem that is quite complex. It has roots in the brain system that allows people to understand and express language.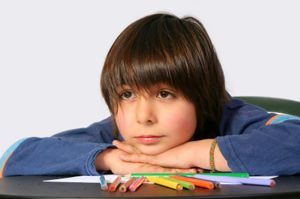 DyslexiaIt affects how a person reads, spells, retrieves, and articulates words as well as remembering facts.
The key to recognizing and helping those with dyslexia is early diagnosis and intervention. Dyslexia comes from a common phonologic weakness. Dyslexia is a language based disorder affecting reading.
Ten to fifteen percent of the US population has dyslexia, yet only five out of every one hundred dyslexics are recognized and receive assistance. Approximately 60% of individuals diagnosed with attention deficit disorders are also dyslexic. However, their learning and language differences are often unrecognized because only the behavioral aspects of AD/HD are addressed.
SERC has a PhD Reading Specialist that can test children for dyslexia and recommend and implement the appropriate remedial program.