All students are initially evaluated by our team and a customized one-on-one Reading Program is designed for individual needs.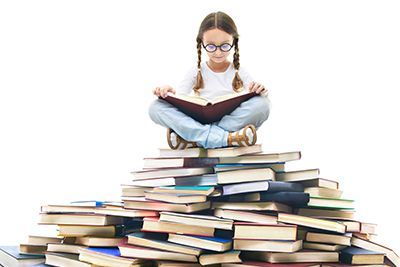 The Programs used are from the following list:
Lindamood-Bell- Phoneme Program
Wilson Reading System - Phonics based reading program
Orten Gillingham - Phonics based reading program
Master the Code - Reading and Spelling
Primary Phonics
Fast ForWord - Language Processing
Dyslexia remediation and testing with a PhD Reading Specialist on Staff
Tests used to diagnose Dyslexia and other Reading Problems are:
Decoding and Encoding Screener for Dyslexia
Linamood Auditory Conceptualization Test (LAC)
Gray Oral Reading Test 4
Gray Silent Reading Test
Gray Diagnostic Reading Test
Nelson Denny Reading Test
Wide Range Achievement Test
Teat of Phonologic Awareness Test (TOPA)
Context Reading Inventory
Ekwall Phonic Inventory
San Diego Quick Assessment
Slosson Reading
Qualitative Reading Inventory
Basic Reading Inventory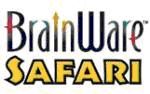 BrainWare Safari is a revolutionary software program.
brainwave safariIt builds intellectual capacity by incorporating neuroscience with video-game technology to strengthen foundational cognitive skills, including attention, memory, visual and auditory processing, sensory integration, and thinking.
It develops the skills critical for learning, and provides the Student with a stronger foundation for academic and workplace success. Students who have completed the PACE Program can benefit from BrainWare Safari.
Play Attention is a PC based program that uses special games that involve brain power.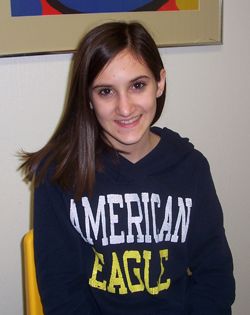 When concentration occurs certain brainwaves are produced that indicate focus and attention is happening. Sensors located inside the Play Attention helmet read those brainwaves and use them to develop better concentration and focus.
Based on the same technology NASA uses to train their astronauts, Play Attention builds skills that are critical for success. The skills that are learned improve short and long term memory, concentration, being able to filter out distractions, and the ability to listen attentively.
Student's progress is monitored automatically and hard copy reports are produced periodically and made available for the parent and coach review. The student is then able to see a report of their progress which allows them to make improvements.
After working with Play Attention parents report improvement in doing homework independently, staying focused in the classroom, taking responsibility, and acting more appropriately with peers and adults.
Play Attention requires 40 to 60 hours of training with a coach and parent involvement.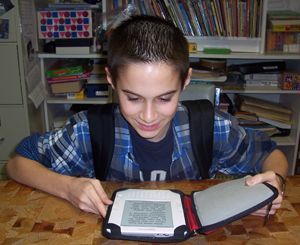 FastForWord is a technology-based language training program founded on the principles of optimal learning.
FastForWord is comprised of computer exercises that work to improve critical language skills necessary to read or become more efficient readers.
Intensive 4 to 8 week training changes the way the brain processes information.
Scientifically validated data by independent research studies reveal an average of one to two year improvement in language skills.
Processing and Cognitive Enhancement (PACE)
This program was designed to train cognitive ability and develop learning skills. Participating in PACE will increase attention span, short and long term memory, auditory and visual processing, and speed.
PACE will benefit those who have:
Difficulty staying on task
Work slowly or inefficiently
Avoid difficult task
Fail to complete tasks
Failure to complete tasks
Difficulty completing tasks
Difficulty comprehending and remembering
Needs instructions repeated
Adds or omits words, letters, or numbers
Disorganized and easily frustrated
High or average performers who want to improve efficiency and effectiveness of learning would benefit from the program.
The program requires three (3) hours per week hours for 10 ½ to 11 weeks, plus parent involvement. Free screening provided.
Cognitive Behavioral Therapy (C-BAT)
Cognitive Behavioral Therapy (C-BAT) is a copyright program developed by John N. Marr Ph.D. Dr. Marr is Professor Emeritus of Psychology at the University of Arkansas where he taught for 25 years.
In 1980 he began work that led to the development of the (C-BAT) program. This program is only available in this area at Sarasota Educational Resource Center (SERC).
(C-BAT) was developed for children with attention deficit disorder (AD/HD). The program incorporates a "token economy" as a reward system to promote acceptable behavior in AD/HD students. By reinforcing expected behavior at regularly scheduled intervals, the students are taught to follow directions and stay "on task" for designated periods of time. To simulate the classroom environment, the students are exposed to varying degrees of distraction, and as they progress they must accomplish tasks of increasing difficulty and intensity.
During the 24-session program that requires 2 hours weekly, the student learns a variety of skills that assist in managing behavior. This is accomplished by teaching relaxation techniques, self instructional training (SIT), listing of positive characteristics, while incorporating their classroom instructional materials. An essential part of the program includes parent and teacher participation.
C-BAT can help those who have difficulty:
Staying on task
Following directions
Distractibility
Self-Control
The criteria by which we can measure improvements are:
Better memory and the ability to follow directions
More responsibility
Positive feelings of self-worth
Improved grades
Improved relationship with peers
Study Skills Classes are available for 5th thru 12th Grade.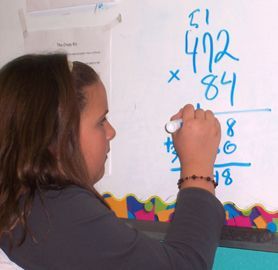 Students are tested to determine their learning style. The results of these tests offer hints on how the student learns most efficiently and effectively.
When the evaluation confirms that the student is an auditory learner, a visual learner or a combination of both then an appropriate program is designed.
The program then teaches the student how to study for optimal results.
The student will learn how to:
Set goals
Take notes
Identify main ideas and details
Manage time
Read for understanding
Prepare to study
Test taking skills (standardize, multiple choice, true/false, essay)
The following programs are offered in the summer and will be available in Sarasota. The Hours are 9am to 6pm, Monday thru Friday.
Reading ONE-ON-ONE, remediation and enrichment programs
Math including Elementary, High School and College
Written and expressive language
Readiness classes for kindergarten and first grade
Study skills for 5th through 8th grade
Processing and Cognitive Enhancement (PACE) - Brain Training
Cognitive-Behavioral Attention (C-BAT) -AD/HD and Brain Training
Play Attention -AD/HD and Brain Training
Fast ForWord (Language Program)
Parents are given materials and options available for home schooling.
There are scheduled meetings throughout the school year involving the parents and student for the purpose of evaluating and monitoring the progress of the home school student. Year end evaluations are provided for the student.